Nancy Good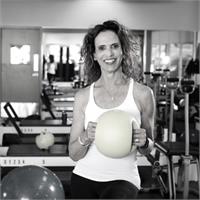 Pilates Instructor
Nancy is one of our master instructors. She has been teaching with Heidi at Pilates Napa Valley for seven years. Her experience and dedication shows in her instruction and classes.
Nancy offers dynamic classes that are based on the seven Pilates principles: Centering, Concentration, Control, Precision, Breath, Flowing/Efficient Movement, and Alignment. She uses these principles to develop challenging, motivating and result driven classes. Come take a class and see for yourself!
Nancy Good instructs the following:
Our signature Reformer class targets core stability muscles, improving overall muscle tone and flexibility. Designed to improve mobility and enhance athletic competence through proper form and muscular function. You will develop a deepening awareness and activation of intrinsic core postural muscles, reforming your body from the inside out! This is an efficient, effective whole body workout for every body! Appropriate for all levels. (Work performed primarily on the Reformer, with some chair and tower as space permits.)




This class is a fast paced multi-apparatus (primarily Reformer) workout, utilizing small props and cardio bursts to get your heart pumping and calories burning. We'll target core stability muscles from the inside out to slim and tone the body without bulking...it's going to Amp you up for your day and week ahead!