Debbie Dornaus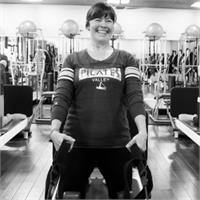 Pilates Instructor
Debbie pursued her Comprehensive Pilates training and certification through Balanced Body at the Pilates Collective in Sebastopol. She has been teaching at Pilates Napa Valley since 2012.
Debbie specializes in engaging her clients in the traditional mind body Pilates experience, while integrating new and innovative stretching and resistance Pilates methods. She is particularly adept at training an aging population who want to maintain their youth and vitality through Pilates.
Debbie Dornaus instructs the following:
The perfect start of your day, or a great mid-day reboot, this class are appropriate for any level. With simple adjustments of resistance, and focus on the core Pilates principles, the same movements are adjusted to suit beginner, intermediate and advanced levels. Exercises will leave you feeling challenged, focused and better aligned! Your Pilates practice will grow and improve immeasurably. (55 minutes)




A perfect blend of flowing Pilates exercises on mixed apparatus to re-awaken your core, rejuvenate muscles and realign your body. Acoustic music, precision cueing and deep, full breathing techniques perfectly compliment this fluid hour of active stretching and strengthening. Return to life! Feel younger, stronger, and regain core balance and alignment. Appropriate for all levels. (55 minutes)

*Work will be performed on the Reformer, Wall Tower and Pilates Chair.